The PTF is an all-volunteer, parent-run, non-profit organization committed to enhancing and enriching the education of our children and to aid Kirk in fostering a sense of community. Our mission is to create and sustain a working relationship amongst the parents, school and community by sponsoring and promoting activities that will encourage connection and participation by children, parents, teachers, staff and community. 
Get to know your PTF Board!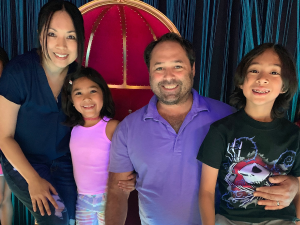 Patty Onagan has been a member of the Kirk community for eight years. Her son is a proud alum and her daughter is currently in 4th Grade. Patty is honored to serve on the Kirk PTF Board. Prior to her role as president, she served as vice president for two years. Patty also serves as a co-lead parent champion for the President's Initiative at Chaminade College Preparatory. This year, Patty is pleased to spearhead the launch of Kirk O' The Valley School's first annual fund, The Director's Fund, in celebration of the school's 60th Anniversary. Patty is an event, marketing and public relations consultant for theatre and live entertainment. Her clients include the Tony Award-winning Old Globe theatre in San Diego, Ebony Repertory Theatre, Gay Men's Chorus of Los Angeles, Greenway Arts Alliance, Lythgoe Family Panto, Numi Opera, among several independent productions. She and her husband, together with their children, are happy to call Kirk their second home. Feel free to contact Patty at [email protected].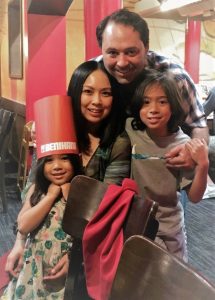 Steve is the proud parent of one Kirk of the Valley graduate and one current student. He has enjoyed being a member of the Kirk community for the past eight years and a member of the PTF board for three. His wife, Patty, is the President of the PTF, and together they enjoy their roles on the board to support Kirk O' The Valley. He is currently in training as a Marriage and Family Therapist and will receive his Master's Degree in Clinical Psychology this December. As a trainee and eventually a licensed therapist, Steve plans to work primarily with children, adolescents, and families to promote good mental health and healthy interpersonal relationships. He also loves to sing, play chess, swim, and cook. Feel free to contact Steve at [email protected]. 
Jenny Grebow is mom to Audrey (second grade at Kirk) and Oliver (preschooler at Encino Presbyterian Children's Center). She and her husband, Matt, are enjoying getting to know all of the families at Kirk O' The Valley since joining the community in fall 2020. Some of the family's favorite activities are outdoor movie nights, trampoline jumping, and occasionally terrorizing their two adorable cats. Other pastimes include watching Huell Howser, making friends with random dogs at the park, and cooking S'mores in the backyard. The Grebows conduct all of these activities from their home base in Encino. Jenny is the Editor-in-Chief of media brand Nutritional Outlook. Feel free to contact Jenny at [email protected].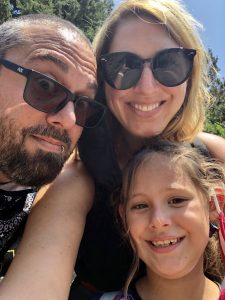 Tricia Xavier has been a parent at Kirk since 2018. She has been a room parent for the past two years and was honored to take on the school's first PTF Newsletter and calendar starting in 2020. Her first grade daughter is thriving at Kirk and it's all thanks to the incredible faculty and staff! In her day job, Tricia is a Director of Admissions and Enrollment at an independent school in Sierra Madre. She is thrilled to be a part of the PTF and excited to share her background and skill set with the community at Kirk. Feel free to contact Tricia at [email protected].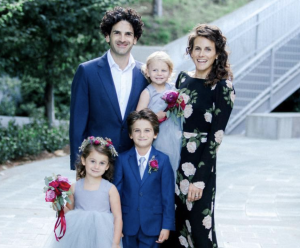 Bio coming soon!